Welcome to Optimum Recovery Rehab Physical Therapy in West Orange, NJ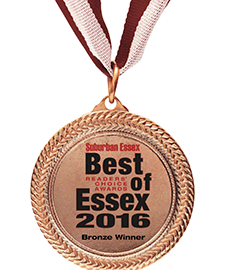 Adding life to your years!
Optimum Recovery Rehab Physical Therapy in West Orange, NJ, a physical therapist owned and operated physical therapy and rehabilitation center, is distinguished by its comprehensive and effective personalized patient care.
Whether you are an injured amateur or professional athlete, an office worker or a manual laborer, a performing artist with an overuse injury, or a Parkinson's or stroke patient with balance and walking difficulties, you will receive attentive and personalized care with us.
We appreciate the vitality and quality of life we all want to enjoy. We understand that days spent in pain limit your full appreciation of each hour, so we will do our best to find evidence-based therapy that gets you back to doing what you love as fast as possible.
Dr. Tessa Myra Cantado Almeda featured in Suburban Essex magazine
Book an appointment:
Optimum Recovery Rehab Physical Therapy & Rehabilitation
743 Northfield Ave. 1st floor, Suite 2 West Orange, NJ 07052
Tel: 973-669-8300
Email: info@optimumrecoveryrehab.com
Are you experiencing these challenges?
• Joint and muscle pain
• Sports injury
• Frequent falls and dizziness
• Difficulty walking
• Acute and chronic pain
• Performing arts injury
• Overuse injuries
Call us at 973-669-8300. We can help.